ABU DHABI TURNS ON ARABIAN CHARM TO WELCOME VOLVO OCEAN RACE
Abu Dhabi, UAE, 13th December 2014 - Dutch Volvo Ocean Race contender Brunel was given a rousing Arabian welcome as it took Leg 2 honours in the epic, round-the-world Volvo Ocean Race which reached the United Arab Emirates' (UAE) capital 12.25 local time on Saturday, December 13.
Brunel crossed the finish line off Abu Dhabi's coastline 23 days, 16 hours, 25 minutes and 20 seconds after the Leg 2 race start in Cape Town. The Dutch entry arrived 16 minutes 20 seconds ahead of Chinese entry Dongfeng and two places in advance of Abu Dhabi Ocean Racing, the emirate's own contender in its yacht Azzam (determination).
A flotilla of small boats had made its way to the finish line to welcome the winners to the UAE capital including two traditional dhows with Emirati seafarers chanting heritage sea shanties to congratulate the Leg 2 winners.
As Brunel, its skipper Bouwe Bekking and his crew docked at the purpose-built, VOR Destination Village on the UAE capital's stunning Corniche Breakwater, crowds lining the dockside gave the victors rounds of congratulatory applause.
On the shore to meet Brunel's crew were the sailors' families, VOR CEO Knut Frostad and Acting Executive Director Tourism of Abu Dhabi Tourism & Culture Authority (TCA Abu Dhabi), Sultan Al Dhaheri who enthusiastically welcomed the victors ashore.
The victors were then each presented with a 'bisht' – the richly embroidered cloak worn by Emirati men at celebratory functions – they rinsed their hands in rosewood, sampled the dates and coffee on offer and soaked up the insense-laden atmosphere before walking up the jetty accompanied by young Emirati escorts and led by traditional Ayala dancers as Emirati girls performed the colourful Na'ashat 'hair' dance.
"This is super cool," said Brunel's onboard reporter Stefan Coppers as he donned his bisht. "I hope someone is taking some photos of me in this."
After receiving trophies from Sultan Al Dhaheri in an on-stage welcome ceremony, the TCA Executive spoke of his admiration for the crews.
"I have nothing but respect for these guys," said Sultan. "Their level of endurance has to be admired. I'm a desert man myself and went out on a boat to accompany the winner into port and it's great when you're on the water in the sunshine taking in the scenery – but to tackle the oceans for over 23 days! Well I just don't know how they do it."
TCA Abu Dhabi is behind the emirate's VOR campaign which involves over three weeks of entertainment and activity in the Destination Village, which is free-to-enter and open daily to sailing fans, visitors and residents.
The Destination Village, which has over 20 pavilions, beach games, concerts on the Skyline Stage and a kids' village is open 12 noon until 9pm Sunday-Thursday and 11am until midnight Fridays and Saturdays. For a daily programme on village activities, please log on to: www.volvooceanraceabudhabi.ae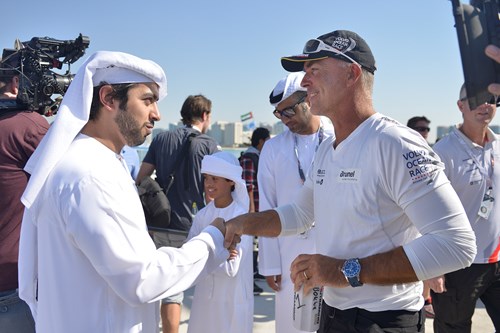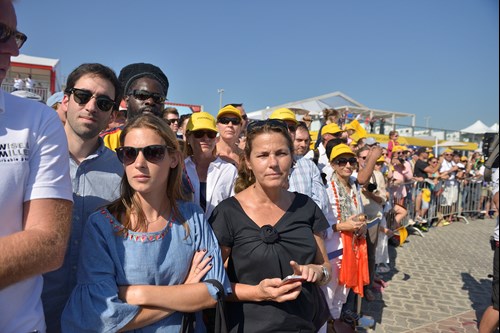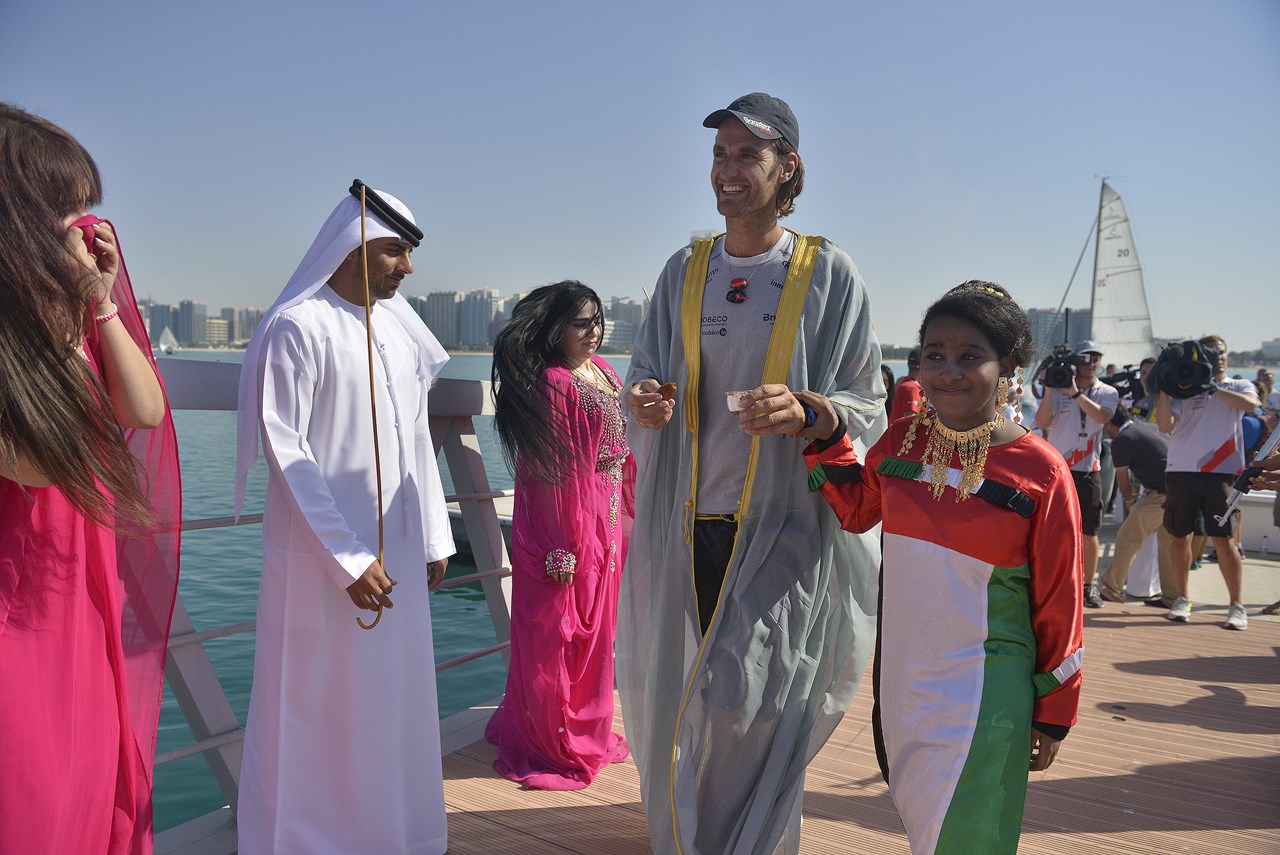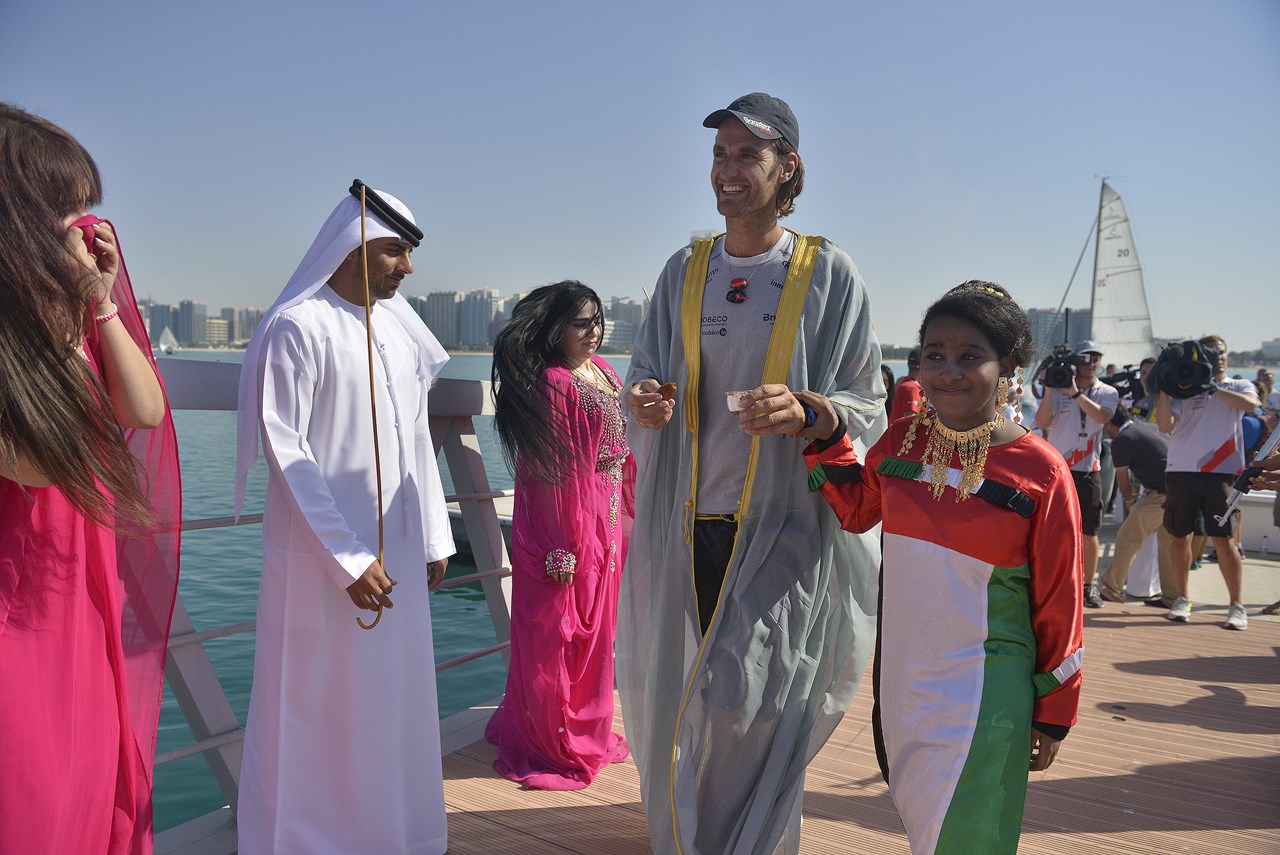 Back to the news list