South African legend sees ADOR on its way
Abu Dhabi, UAE – 20th November 2014: Abu Dhabi Ocean Racing (ADOR), the emirate's entry into the Volvo Ocean Race (VOR) 2014–15, said farewell to Cape Town, South Africa by dropping one of the country's favourite sons in its wake on Wednesday night.
Francois Pienaar, the former South African rugby captain was taking part in the traditional 'jump-off' salute, as ADOR, onboard its yacht Azzam – which means determination – began Leg 2 of the epic race, which will take the team all the way to its, and Emirati trimmer Adil Khalid's, home port of Abu Dhabi.
The Springboks' legend, who famously led his country to victory against New Zealand in the 1995 World Cup on home soil, the first major sporting event to take place in South Africa following the fall of apartheid, accompanied the ADOR sailors all the way to the final inshore marker, before leaping into the waves of Table Bay - to resounding cheers from skipper Ian Walker, Khalid and the rest of the crew.
After being picked up by safety boats, Pienaar, who's most famous sporting victory was depicted in the Hollywood blockbuster Invictus, starring Matt Damon, said his eyes had been opened after seeing ADOR in action up close and they started this key Leg.
"Wow what an amazing adrenaline rush," he said. "Those guys are amazingly fit and Azzam is an amazing yacht.
"The things that impressed me most were the teamwork and the way everyone stayed so calm. Ian is clearly a very strong leader and he has a great team around him.
"Good luck to Ian, Adil and the rest of the Azzam crew. Safe sailing – I will be following your race closely from now on."
And the Emirati sailor had also taken advantage of having the former Springbok onboard: "I would love more than anything to make the people in Abu Dhabi happy by crossing the finish line first in my home port. Francois made history for his nation and after meeting him I feel inspired to do the same with ADOR."
.ADOR is looking for a hat-trick of wins in this edition of the Volvo Ocean Race, after victory in Leg 1 and the Cape Town In Port Race as it heads for the finish line in the UAE capital, and the spectacular Stopover that awaits in December.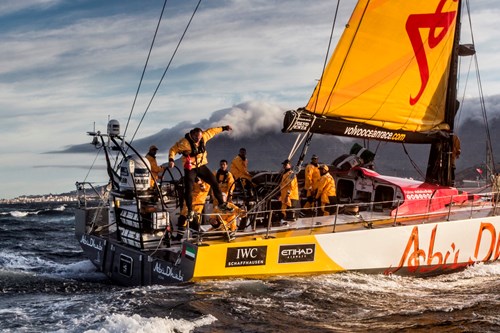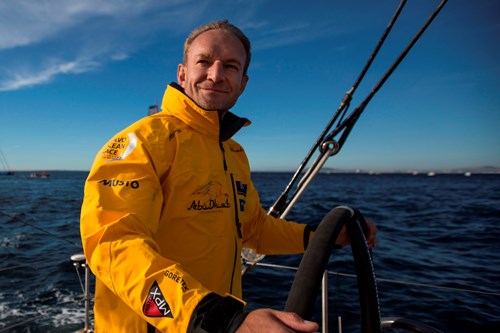 Back to the news list