Azzam leads the fleet en route to China as 158,000 flock to Volvo Ocean Race Destination Village over spectacular three-week Stopover
Abu Dhabi Ocean Racing (ADOR) - the Abu Dhabi Tourism & Culture Authority-backed team and the UAE capital's entrant in the Volvo Ocean Race (VOR) - got off to a flying start on Saturday on the third leg of the race from its homeport Abu Dhabi to Sanya, China, looking to maintain its record of podium finishes so far in the epic, round-the-world race.
Abu Dhabi dominated the inshore course to lead the fleet on the way to China, leaving behind the UAE capital and a stopover that attracted 158,000 enthusiastic fans and visitors to the purpose-built 'Destination Village' on the Corniche Breakwater.
Over the course of the 23-day stopover, the Destination Village featured a huge array of cultural, sporting and entertainment activities that enthralled crowds over the festive and New Year periods. The spectacular 'Volvo Ocean 65' racing yachts used by the VOR fleet were also on show, with His Highness Sheikh Nahyan Bin Zayed Al Nahyan, Chairman - Abu Dhabi Sports Council, given a special tour of the stopover and Azzam before the final weekend of yacht racing took place.
Entertainment included beach rugby, dragonboating,, free spinning classes, a kung fu masters show, beach volleyball, falconry, archery and archery 'tag', traditional sea-chanting, Ayala dancing, scuba diving, junior sailing, rock climbing and free fitness classes as well as the 'Just Another Day at the Office'  dome - where fans took part in a live quiz show - as well as headline performances from BBC World's Blue Planet in Concert, with the NSO Abu Dhabi Symphony Orchestra, Abu Dhabi Classics featuring the wonderful City of Birmingham Symphony Orchestra, a Guitar Showcase featuring three world-class musicians and Lebanese singing sensation Myriam Fares, who performed 'JALSAH' on the amazing Skyline Stage. There were also dedicated days themed around several key countries on the Volvo Ocean Race route, including Spain, South Africa, France and Sweden.
On the final day, Sanya (China), was symbolically handed the reins of the VOR in a pre-race ceremony, with Sultan Al Dhaheri, Acting Executive Director of Tourism, TCA Abu Dhabi, exchanging gifts and flags with Mr. Deng Zhong, the Vice Mayor of the southern Chinese city.
Leg 3 will take ADOR out of the Straits of Hormuz and the Gulf of Oman, across the Indian Ocean, around the tip of Sri Lanka, through the Straits of Malacca, past Singapore, up the South China Sea, along the Vietnamese coast and finally into Sanya - an island off China's south coast. Leg 3 is expected to take a little over three weeks with the leading boats predicted to arrive in Sanya on or around January 24 or 25.
ADOR started Leg 3 tied on points for the overall race lead with Team Brunel from the Netherlands and China's Dongfeng Race Team.
Follow the progress of Azzam at www.volvooceanraceabudhabi.com and join us on https://www.facebook.com/AbuDhabiOceanRacing and https://twitter.com/ADORlog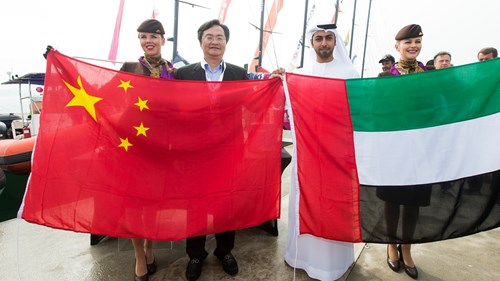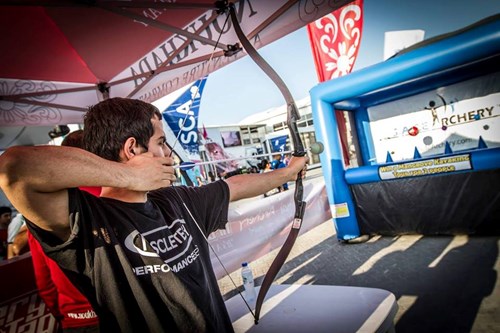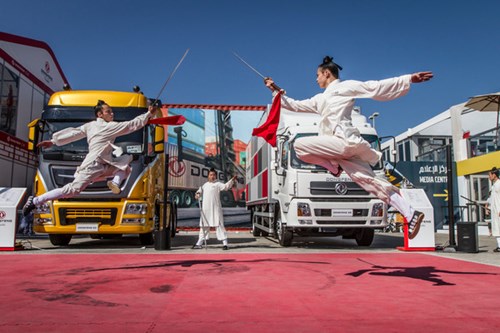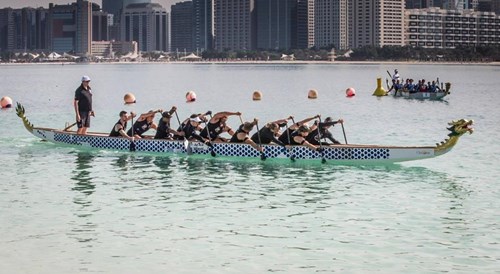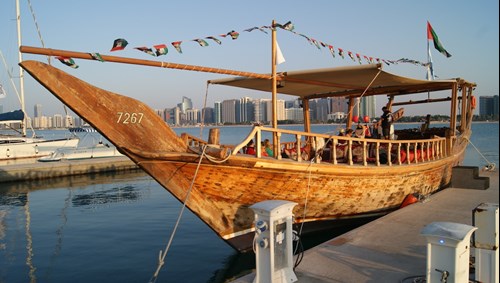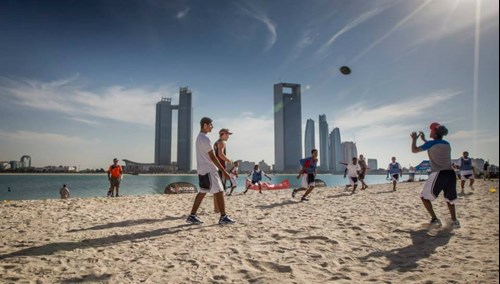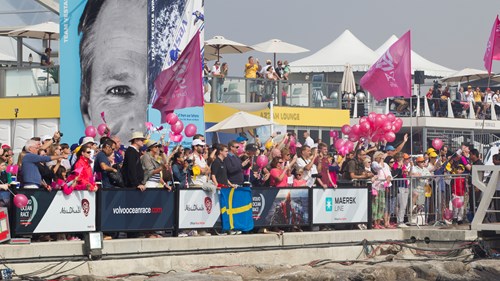 Back to the news list