GRAMMY NOMINATED 'LULU PROJECT' PERFORMANCE AT VOLVO OCEAN RACE ABU DHABI STOPOVER
Abu Dhabi, United Arab Emirates – 17th November 2014: Music lovers are in for a rare treat when the Volvo Ocean Race (VOR) Stopover comes to Abu Dhabi next month with a live performance of the Grammy nominated 'Lulu Project', a collaboration between renowned Jordanian composer and fusion artist; Kamal Musallam and Emirati folkloric group 'Sokoor Al Magabeel.'
The concert takes place on 27th December in the purpose-built "Destination Village" on Abu Dhabi's Corniche Breakwater and is free to attend.  It will be the climax of the Emirati Festival being staged at the village on Saturday, 27 December, which will include Emirati cooking, falconry and crafts displays as well as a spectacular 43-foot race of traditional wooden dhows (boats) in the late afternoon.
'Lulu Project' is the story of a tribe crossing vast deserts told in music and dance featuring a melodic fusion of Emirati music and poetry with jazz, rock and other Arabian musical influences. Having lived in the UAE for 12 years, Kamal had the idea to merge the local music scene and poetry culture resulting in a beautiful, world-class musical work, which has received international critical acclaim.
"The Volvo Ocean Race is a great example of a modern day sporting event meeting centuries of Emirati maritime tradition so what better celebration could there be than a fusion of modern, contemporary music with traditional music and poetry of the United Arab Emirates," said Mohamed Al Zaabi, Abu Dhabi Tourism & Culture Authority (TCA Abu Dhabi), which is behind the emirate's Volvo Ocean Race campaign and stopover celebration. "This is just one highlight of the 23-day stopover adding to Abu Dhabi's appeal as a winter holiday destination".
Kamal Musallam has been a pioneer of Arabic Fusion since 1999. He transports audiences to a magical world of music through the dulcet tones of his traditional Arabic Oud and the newly invented instrument the 'Ibanez Oriental Guitar Series'. Famed for his exotic musical combinations of traditional Arabic tunes with flamenco and jazz, Kamal has performed with artists such as Billy Cobham, Bobby McFerrin, George Benson and Stanley Jordan and with his group at international jazz festivals throughout Europe, the Far East, China, Indian Sub-continent and the UAE.
'Sokoor Al Magabeel' – which translates Falcons of the Al Magabeel family - is a traditional Emarati folk music band, which was founded in 1995 by the poet Mohammed Abdullah Al Meqbali and is regionally renowned for its performances at local and international music events and artistic productions.
Abu Dhabi's Volvo Ocean Race Abu Dhabi Stopover will feature three weeks of sailing action, water-sports, entertainment and family fun. Some 175,000 visitors are expected to attend.
The Stopover opens on 12th December with the Arabian debut of BBC Worldwide's highly acclaimed 'Blue Planet in Concert Live', which will be performed on a 10-metre wide screen placed on a purpose-built, floating stage in the waters off Abu Dhabi's Corniche accompanied by the 75-piece, National Symphony Orchestra, Abu Dhabi led by celebrity guest conductor George Fenton.
The village closes on the evening of 3rd January when the awe-inspiring race fleet of Volvo Ocean 65s, including the Azzam yacht sailed by Abu Dhabi Ocean Racing – the emirate's very own race contender, departs for its next endurance sailing leg to Sanya, China.
For more information about Abu Dhabi's 2014/15 VOR Stopover please go to www.volvooceanraceabudhabi.com or visit our Facebook and Twitter pages at www.facebook.com/AbuDhabiOceanRacing and @ADORlog.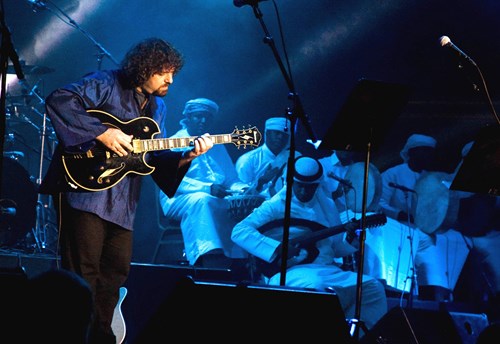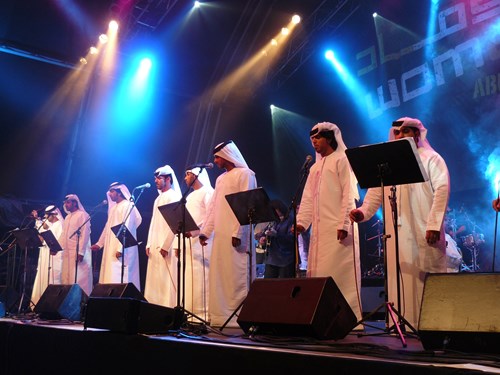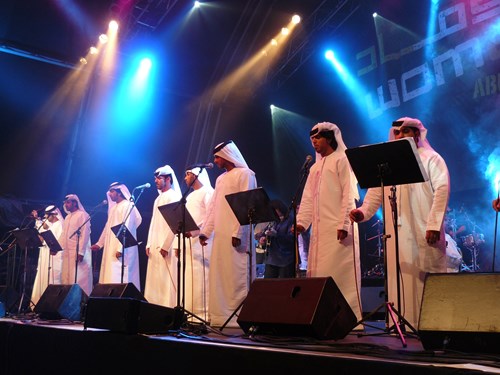 Back to the news list