CRAIG PERRY TO PERFORM NEW ALBUM TRACKS AT ABU DHABI'S VOLVO OCEAN RACE VILLAGE THIS WEEKEND
Abu Dhabi, UAE, 17th December 2014 - The Middle East's pop and rock phenomenon –Craig Perry - and his band will take to the unique Skyline Stage at Abu Dhabi's Volvo Ocean Race (VOR) Destination Village this Friday for the first free public performance of songs from his upcoming album, due for release in February.
"Friday's audience will be the first to hear some of these songs, and we can't wait to get on stage and share them," said 30-year-old British music pretender and band founder Craig Perry. Joining Craig on stage will be band members, Scottish drummer Rikki Topp, Swedish bass guitarist Niklas Wikstrom and Portuguese lead guitarist Francisco Abreu.
As recent winners of Gap's Recording Room competition - beating other acts across the GCC - Craig and his band recorded its album at the world-famous Grouse Lodge Studio in Ireland joining the ranks of international super-artists such as Michael Jackson, Muse, Snow Patrol and Will.I.Am.
Craig, who performed his first solo gig as part of The Fridge Singer/Songwriter Showcase in June 2013  and has been an unstoppable force ever since, says his Skyline Stage date will be an unforgettable performance.
"Not just for us, but for the audience. I can promise them the music is, most importantly, original, the bands are tight and the Skyline Stage is an awesome setting – it's gonna be a good night," he said.
This is the fourth concert to be held on the 'floating' Skyline Stage since the VOR Destination Village opened less than a week ago. It has already played host to sell-out audiences for BBC Worldwide's Blue Planet in Concert series, an open-air Arabian debut of the City of Birmingham Symphony Orchestra and the guitar trio performance by Dominic Miller, Jason Carter and Kamal Musallam, "Sea of Strings".
"We're covering all kind of music genres to appeal to as many tastes and ages as possible," said Mohammed Al Zaabi of Abu Dhabi Tourism & Culture Authority (TCA Abu Dhabi), which is behind the UAE capital's stopover hosting of the Volvo Ocean Race fleet and the Destination Village celebrations.
"Next up we'll switch to Arabic music when, on December 26, the Skyline Stage will host a performance by the region's best-selling female star Myriam Fares supported by Yemeni singer Fouad Abdul Wahid."
This Friday's concert will also feature 'StereoSound' – Europe's most requested covers band which has been captivating audiences with its jazz, pop, soul, Motown, funk and rock renditions for the past four years.
"This is one of the most successful and sought after party bands around and went down a storm recently when it was the  warm-up act for The Who at the recent Abu Dhabi Grand Prix," said Al Zaabi.
Friday's concert begins at 7pm and lasts until 10pm.
Abu Dhabi's VOR Destination Village is packed with activities and fun for all ages and is open daily from 10am-9pm Sunday - Wednesday and 10am until 10pm Thursday – Saturday until January 3rd. A celebration of the city's hosting of the hardy Volvo Ocean Race fleet, the village also promotes Abu Dhabi's rich maritime history. On January 3rd the village will see a celebratory "send-off" parade of the contesting crews as they board their yachts for Leg 3 of the race to Sanya in China.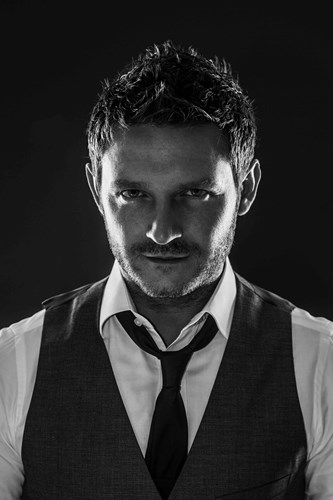 Back to the news list